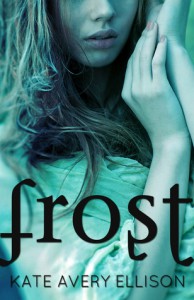 I thought I would sit down and read a couple of chapters this morning, but instead I found myself so captivated with "Frost" that I ended up reading the whole book today. What a read it was! From the strong and likable main character, Lia, to the unusual stranger that makes Lia look at things differently. What exactly is true and who to trust?
This book kept me on edge and had me captivated from beginning to end. I had no idea where it was going or who to trust and the end caught me totally off guard! I can't wait for the next book in the series so I can find out what happens to Lia and her choices.
Great young adult book that will appeal to adults that like fantasy with some mystery intertwined!